Wow Bike Trip to Slovakia
Posted: 20th August, 2007
This article is written for fun. Then again, it's less fun than a barrel of monkeys and is no use to man or beast. It's just a worthless piece of crap. Skip it and enjoy the photos below!
The first problem came up pretty quickly while I was packing up the stuff. I'd underestimated the time needed for filling up my bicycle bag, and so began late. I had to put back the leaving time, initially scheduled for 15.00. We met up near a supermarket to buy all the necessary food therein. Being chosen as a bike keeper usually drives me round the bend, however that wasnít the case, because my tires needed blowing up. Unfortunately, I hadnít expected that my cousins would shop till they drop! The hour when I was waiting for their arrival went by very slowly, even though I put my headphones on to help the time pass. Finally, I caught a glimpse of my two buddies wheeling their stuffed cart through the sliding door, both smiling from ear to ear. My bad mood wore off. We threw all the stuff into our bags and gobbled up something that smelled great and tasted wonderful! After all, we hit the road late afternoon despite the original plan.
Our first port of call is at the rest area of a gas station, close to the village of Ostravice. We are about to stay there for a longer time but a gang of cyclists makes us go on. Soon after, we start going up the first hill along the Sance dam. What goes up must come down, and in fact, after a few kilometers we enjoy a downhill thrill. The second steep ascent we have to overcome leads us to a border crossing between the Czech Republic and the Slovak Republic. We get to Slovakia without any trouble and snap a few pictures. The other part of our ride is pleasant and we easily arrive at our quaint cottage just before sunset.
The next day weíre going to the downtown of Turzovka to exchange our money and do some essential shopping. Surprisingly, Slovakia is a rather expensive country for us cheap bastards. Every now and then, some high-quality Czech products sold for double price or more! What the heck? From now on, I see why quite a few Slovaks do leave their Motherland. No kidding! :-) We canít afford to buy a lot, because money doesn't grow on trees and we are only students without money to burn. And then we set off for the Sulov Rocks, one of the most splendid areas of natural beauty in the world, simply, this gem is a must-see! :-) And honestly, we are overwhelmed by its beauty. We're staying there until evening and, in the meantime, unsuccessfully looking for a place to pitch our shabby tents. In spite of the dark and ominous overtones of the sky, we make the crucial decision of going home. So, we are storming the roads traipsing over the murky countryside. We put the pedal to the metal, and promptly, it looks as if we had flying bicycles! Finally, we reach the cottage and canít believe how fast we've done over 40 km in a hilly terrain.
Since it's already fairly late and I have to wake up very early morning, and I ainít wanna bore you to death, and it's not nice to write rubbish and kill your precious time either, and the like, I've decided to cut the long story short.
We all returned safe and sound. Our two tents were as much use as a handbrake on a canoe. Nevertheless, remember that itís better something than nothing. Well, I am hitting the sack and trying to get as much sleep as possible. Enjoy the photos mostly taken by Lucius, and please forgive me the abundance of idioms scattered throughout. I hear you yelling: "Rubbish, Rubbish, Rubbish!!!" Yeah, reading my stories is like watching grass grow.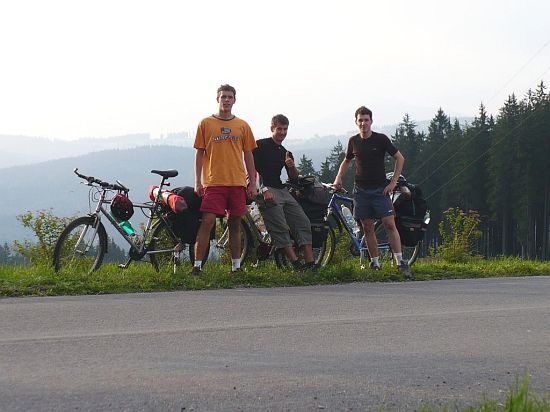 John, Lucius, Pepik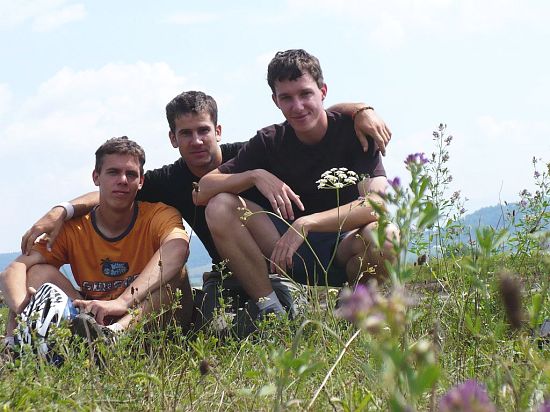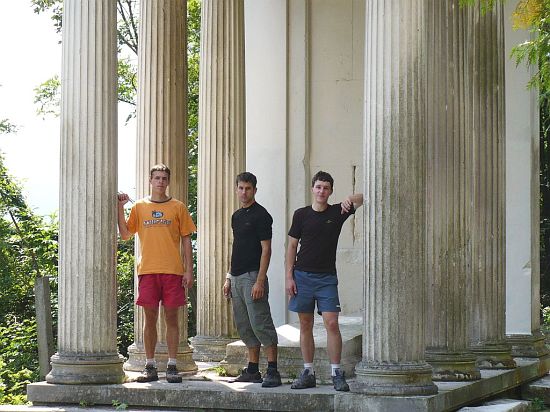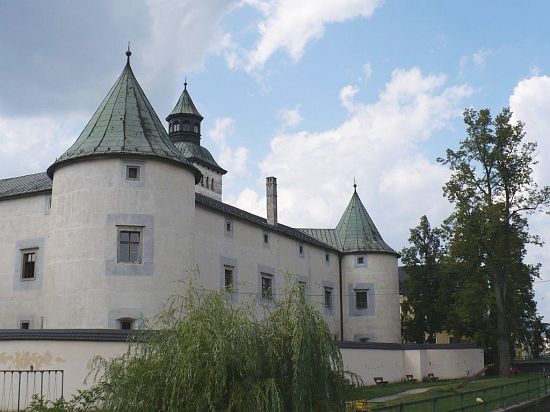 The castle of BytŤa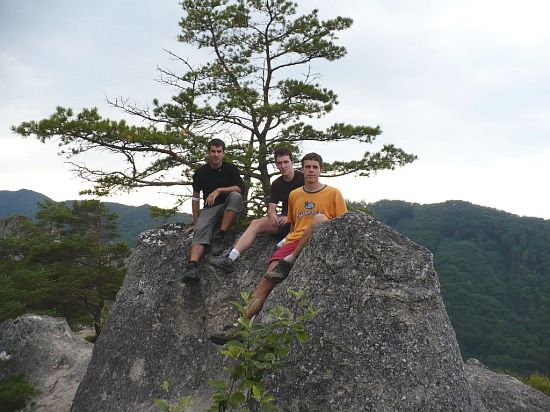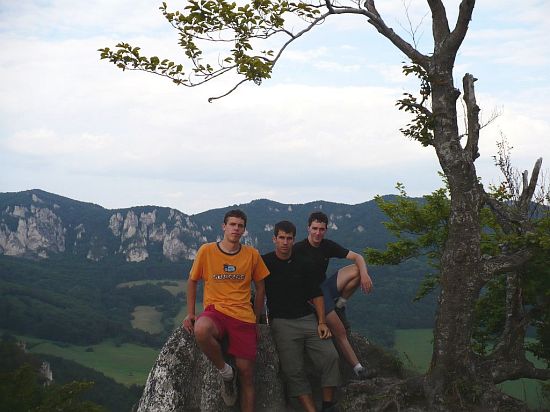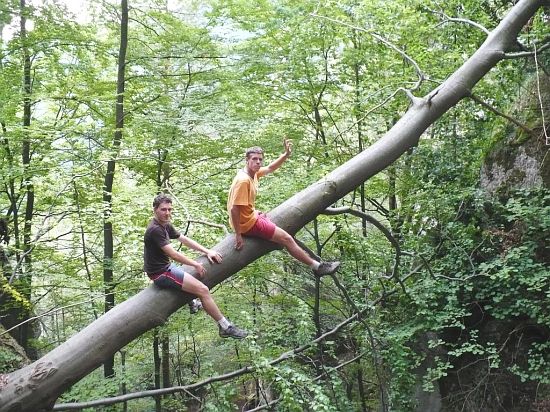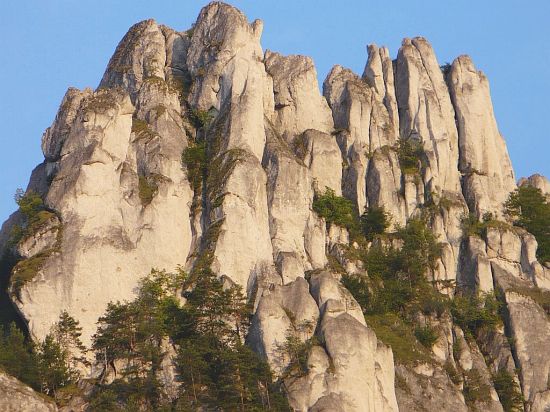 The Sulov Rocks